FREMONT THEATRE PROGRAM AND THE CHILDREN'S THEATRE OF LONG BEACH PRESENT…
DISNEY'S PETER PAN JR.
Tickets
Online tickets are available at:
http://childrenstheatreoflongbeach.org/
Volunteer Sign Ups
It is that time of year once again! The actors are in character, the costumes are being created, the sets are almost ready, but still…We need you!
Please sign up to volunteer by clicking on the Sign Up Genius button and choosing the job you want to take on at the time that works for you. Feel free to sign up for more than one time slot…once you're in the fray and having fun with these super awesome kids, it's hard to leave!
Thank you all, it takes you to make this musical happen!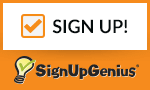 Concessions
The Fremont Theatre requests each performer to donate food items. All items are
to be sold at the lobby concession stand. 100% of the proceeds go to funding the
production. If you would like to create a special Peter Pan treat in honor of the
performance, please let us know. Your support is appreciated.
ALL ITEMS are to be brought to the Lakewood Theatre (lobby) Friday night during the
dress rehearsal. Please place a piece of masking tape on your purchase and note your
name and child's grade.
Kinders: A case of water. 16.9 fl. oz, 24 qty.
1st Grade: A multi-pack bag (24 qty) of assorted chips. ANY variety: fried/baked etc
2nd Grade: Last name A-H: One 12 pack of Coke or Pepsi
Last name I-P: One 12 pack of Sprite or 7up
Last name Q-Z: One 12 pack of Diet Coke or Diet Pepsi
3rd Grade: A case of sparkling flavored water/juice – La Croix, ICE, or IZZE. No Juice boxes.
4th grade: Last name A-H: Store bought cookies
Last name I-P: Brownie or brownie bites
Last name Q-Z: Sweet Bars such as lemon bars, blondes, rice krispy, etc.
5th Grade Last name A-L: Cupcakes
Last name M-Z: Pre-sliced pound cakes such as lemon, banana, chocolate etc
Stage Crew:
We are asking for a straight donation of $10 to help defray paper/condiment/hot dog costs.
Envelopes to go home this Friday.